Today, clients are looking for a balance of advanced technology and experienced personnel when selecting a service company with whom to partner. United Corporate Services has been dedicated to providing its clients with the most reliable and knowledgeable staff in the industry.
United Corporate Services has a reputation in the service industry as:
R

eliable

Our tenured Client Service Representatives deliver consistent, accurate and timely results for all your transactions.
E

fficient

Speed and accuracy go Hand-in-Hand at United Corporate Services. We utilize the advantages of technology without sacrificing the availability of a Client Service Representative who knows your preferences and deadline demands.
D

edicated

We live the "whatever it takes" mindset whether it is arriving early or staying late to help you complete a project or working with state officials to make sure your filing is executed in time for the close of the deal.
Our Mission
Our mission is to provide legal, financial, and corporate professionals the tools and expertise they need to complete their corporate and secured transactions.
Timeline
2020

United Corporate Services celebrates 50 years of providing Excellent Service

2018

UCS acquires Liberty Corporate Services

2017

UCS acquires Newco LLC

2015

UCS celebrates 45 years of serving the legal profession

2013

UCS opens NYC office

2012

UCS opens Sacramento, CA office

2011

UCS acquires Nationwide Information Services (NIS)

UCS Connect is released

2007

UCS acquires Rosa Corporate Services

2004

UCS opens Dover, DE office

1997

Ray Barr passes away and his son Michael assumes leadership as the CEO

1996

UCS opens Albany, NY office

1970

United Corporate Services, Inc.(UCS) is formed by Ray Barr offering both UCC and Corporate services nationwide
Our Values
Client First
We are committed to delivering an exceptional customer experience. Whether a client for 30 years or 1 day, we strive to make sure you are 100% satisfied with our work.
Integrity
We maintain the highest level of integrity… every order, every time…day in and day out.
Teamwork
We work together as a team, across all networks to make sure that you receive the information and results requested.
Communication is Key
All our Client Service Representatives are committed to developing long lasting professional relationships by providing a responsive and collaborative experience. We don't just email you. We actually pick up the phone.
Our Staff
Our team of experienced Client Service Representatives were handpicked based on their expertise and superior customer service skills. These CSRs are more than just a group of order takers who submit paperwork on your behalf. They are a diverse group that has real world experience to help guide you through corporate transactions seamlessly. To meet our team click here.
If you'd like to learn more about United Corporate Services, Inc, our history and our founder, Ray Barr click here.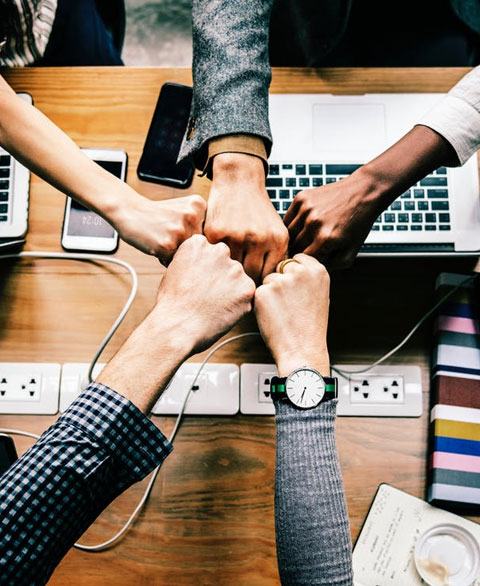 FAQ
Can United Corporate Services provide UCC and corporate related services in all 50 states?
United Corporate Services has offices or designated agents in all 50 states providing UCC, corporate and real-estate services in every major jurisdiction in the United States.
Will I have one point of contact for my project?
Yes, our Client Service Representatives are trained in all of services that United Corporate Services provides. United Corporate Services manages our client's projects with a lead Client Service Representative and a team of supporting associates. This ensures that your project is owned by one person but allows you the flexibility to communicate with any and all Client Service Representatives within the company at any time.
Is United Corporate Services able to file documents electronically with state and local filing offices that accept submission electronically?
Yes, United Corporate Services takes every opportunity to file your documents in the most expeditious manner possible. Contact a project manager today to coordinate your filing.
I need timely billing for my projects in order to close. How does United Corporate Services invoice their clients?
Your order is billed by the Client Service Representative that processes your request. It is generated at the completion of the order. United Corporate Services also offers an itemized cost Estimate which can be generated upon your request.